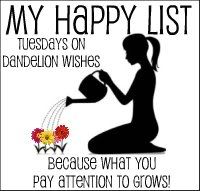 Here's some of the things that are making me smile this week ....
*the blake crouch novel I'm reading, I can't put this shit down.
*the fact that I only work 3 days this week :)
*
jubilee day
is on thursday and for the first time ever hubs and I are off and going
*bailey has started to give hugs and kisses and last night she said "love you"
*true blood has started again!
*pinterest! I'm disgustingly addicted!